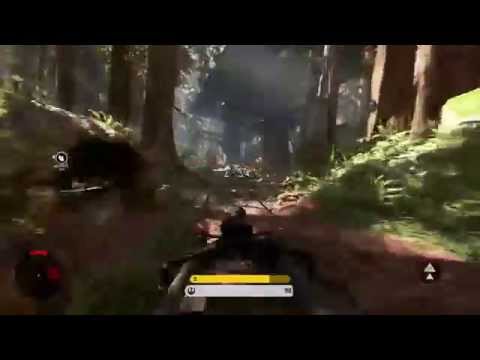 Star Wars Battlefront Endor Speederbike Gameplay
Pretty amazing gameplay showing a speeder bike in action.  The days where one would have to imagine how it would be to ride on a speeder bike are gone.  You can now do that in Star Wars Battlefront.
The speeder bike races are said to be a part of the Trials feature. This mode is aimed at introducing players to the mechanics of Star Wars Battlefront by having them focus on small chunks of gameplay. It seems the speeder bike races might be associated with learning how to pilot vehicles.
The thrill and excitement of weaving through the trees while tracking down enemy players is here.
Check out the video below showing the speederbike in action.