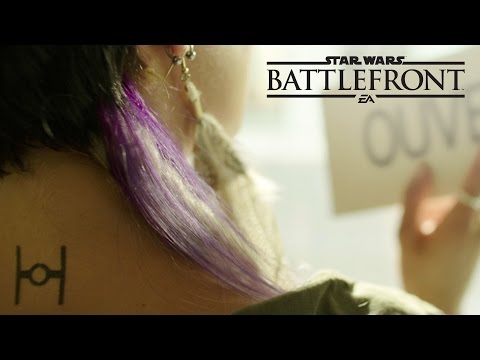 Star Wars: Battlefront Live Action Trailer
The official live action Star Wars™ Battlefront™ trailer featuring Anna Kendrick. Let's play Star Wars 11.17.15.
The trailer shows people getting transported into the Star Wars Universe engaging in the massive war zones in Battlefront.  A good amount of action one would expect is featured, such as combat in various area's and planets as well as numerous types of spaceships from the Star Wars universe flying around and attacking.
There's no major reveals in the trailer unfortunately, but it should help increase the frenzy surrounding this hotly-anticipated game.
This trailer should sooth some of the anticipation of the game which is coming out November 17th.  This is when you'll be able to choose being Rebel Alliance or Imperial Stormtrooper and jump into the action yourself.
Check out the video below that shows this new live action trailer in action.