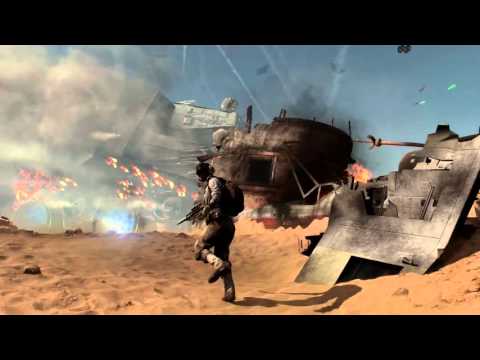 Star Wars Battlefront Battle of Jakku Teaser Trailer
Star Wars Battlefront will have downloadable content. The first of these will be "The Battle of Jakku".  This teaser trailer doesn't have much in the way of gameplay but it's a pretty cool video.
The Battle of Jakku takes place 29 years before the events of the upcoming Star Wars: The Force Awakens. This DLC will be free to all those who own Star Wars Battlefront on December 8. It will be available to download on December 1 for those who pre-order the game.
The DLC will contain two maps. Besides the Jakku DLC, the game will also have four other unannounced DLC packs as part of its season pass. The Ultimate Edition of the game will have the game and the season pass for a lower price.
Check out the video below showing this cool teaser, The Battle of Jakku DLC for Star Wars Battlefront.