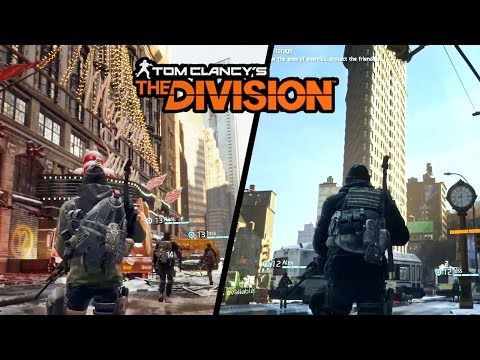 Tom Clancy's The Division New Gameplay Breakdown! A Walkthrough of The Map, Weapons and Squads.
Open World Games has posted a video describing a breakdown of gameplay.  Fans were invited to Division headquarters in order to test and play the game.  It looks like it was a very positive experience.  Seems like everyone really enjoyed playing the game.  The Division is shaping up to be a game fans are going to enjoy.  They show different elements of the game.  There is a 3D map which looks really neat.  Players will have a primary and secondary rifle.  They will also have a backup pistol which will have unlimited ammunition.
The environments of the game look amazing.  I believe players will have a very immersive experience while playing the game.  The video also shows weapon mods and how they impact the weapon.  There will also be weapons of different rarity.  Are you guys excited about this game?  Seems like it's going to be a good one.
Check out the video below that shows this great looking title in action.