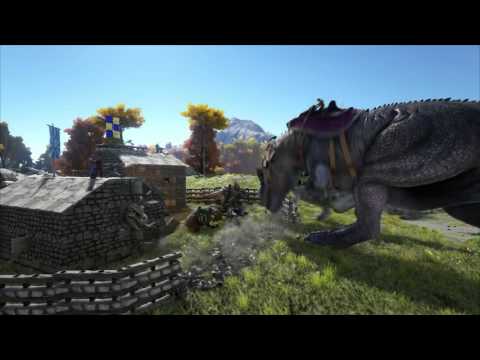 Spotlight Giganotosaurus
Ark: Survival Evolved is an action-adventure survival video game developed by Studio Wildcard, Instinct Games, Efecto Studios and Virtual Basement. It is scheduled to release in June 2016 for Linux, Microsoft Windows, OS X, PlayStation 4 and Xbox One.
The game's early access began for Windows on June 2, 2015, for OS X and Linux on July 1, 2015. In the game, players must survive in a world filled with roaming dinosaurs, natural hazards, and potentially hostile human players.
The Giganotosaurus is an aggressive creature. Due to its rage mechanic, it will get angrier when being attacked, which makes its attacks deal more damage. Also, it regains stamina faster when enraged. If it builds up too much rage, it can kick players riding it off of him and attack them.
Check out the video below spotlighting the Giganotosaurus.