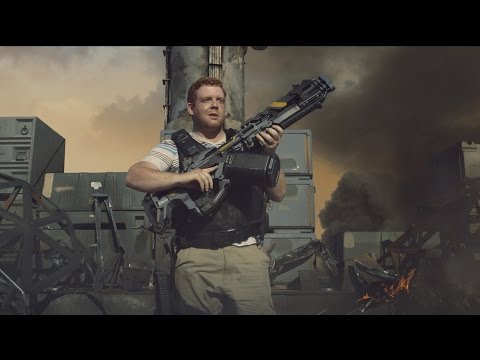 Official Call of Duty Black Ops III Live Action Trailer Seize Glory
Here we have the official Call of Duty: Black Ops III live action trailer, directed by Wayne McClammy and featuring Michael B. Jordan, Cara Delevingne, and Marshawn Lynch, follows Kevin as he wall-runs, thrust jumps, and power slides through enemies and zombies on his way to glory. No matter who you are, there's a soldier in all of us. Call of Duty: Black Ops III arrives globally on November 6th, 2015.
The trailer comes out days before Call of Duty: Black Ops III is released.  There's no doubt people are getting excited for the big release of this military science fiction first person shooter game.  November 6th, 2015 will log a lot of hours of gameplay.
The game will have a single player campaign that supports 4 person co-op play. There are also two confirmed Zombies story lines.
Check out the video below that has action packed live action for Call of Duty: Black Ops III.