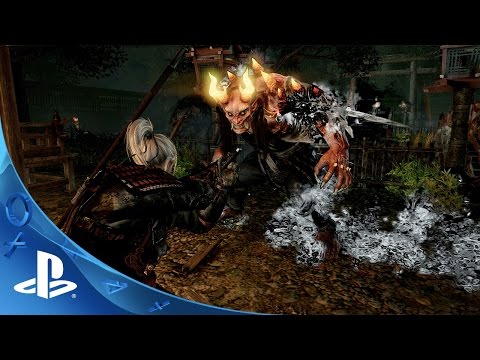 NIOH – PSX Gameplay Trailer
Nioh is an upcoming historical action video game with role-playing elements being developed by Team Ninja, to be published by Koei Tecmo exclusively for the PlayStation 4.  Currently they have a to be announced release date sometime in 2016.
Team Ninja also created Ninja Gaiden which was one of Team Ninja's first games.  Nioh looks a lot like Onimusha, and a little bit like Dark Souls or Bloodborne.  The game has a supernatural theme to it.  The pace of Nioh looks a little slower than the fast-paced action of Team Ninja's Ninja Gaiden games.  The publisher describes the game as having "intense, multi-target engagements offering a level of difficulty that will truly test even the most hardened samurai's skills, patience, and strategy."
The protagonist is named William, who is a "blonde-haired swordsman" that is a veteran of combat. The demons that William will battle throughout war-torn Japan are called Yokai, but they aren't the only enemy that roams the land. Other samurai, some even sporting supernatural powers, will also clash blades with the player.