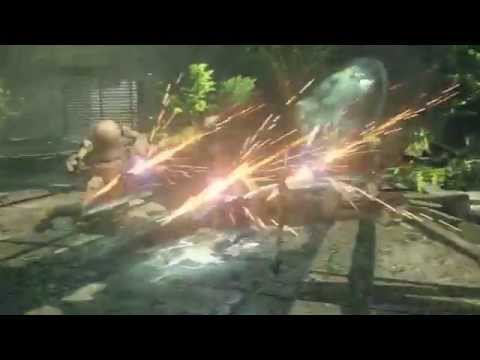 Nier Automata, Paris Games Week 2015 Reveal
Nier: Automata is a new third-person action RPG, follow-up to the 2010 cult hit NIER. Now in development in collaboration with PlatinumGames Inc., the new trailer showcases the character 2B, and gives a first-look at Nier: Automata's gameplay which features PlatinumGames' signature action-oriented combat.
Players will control multiple characters through action-based gameplay, with the ability to rotate the in-game camera 360 degrees. New playable characters are unlocked with each playthrough and story route. While stated to be a high-action game, the developers have said that it will likely retain the role-playing elements of the original Nier.
Gameplay is generally focused around melee weapons, but some shooting elements are also planned.
Check out the video below that shows Nier: Automata from Paris Games Week.