New Images Surface for Legend of Zelda: Twilight Princess
If you can't wait until March for The Legend of Zelda: Twilight Princess HD to be released, we are happy to know share some new images have been released.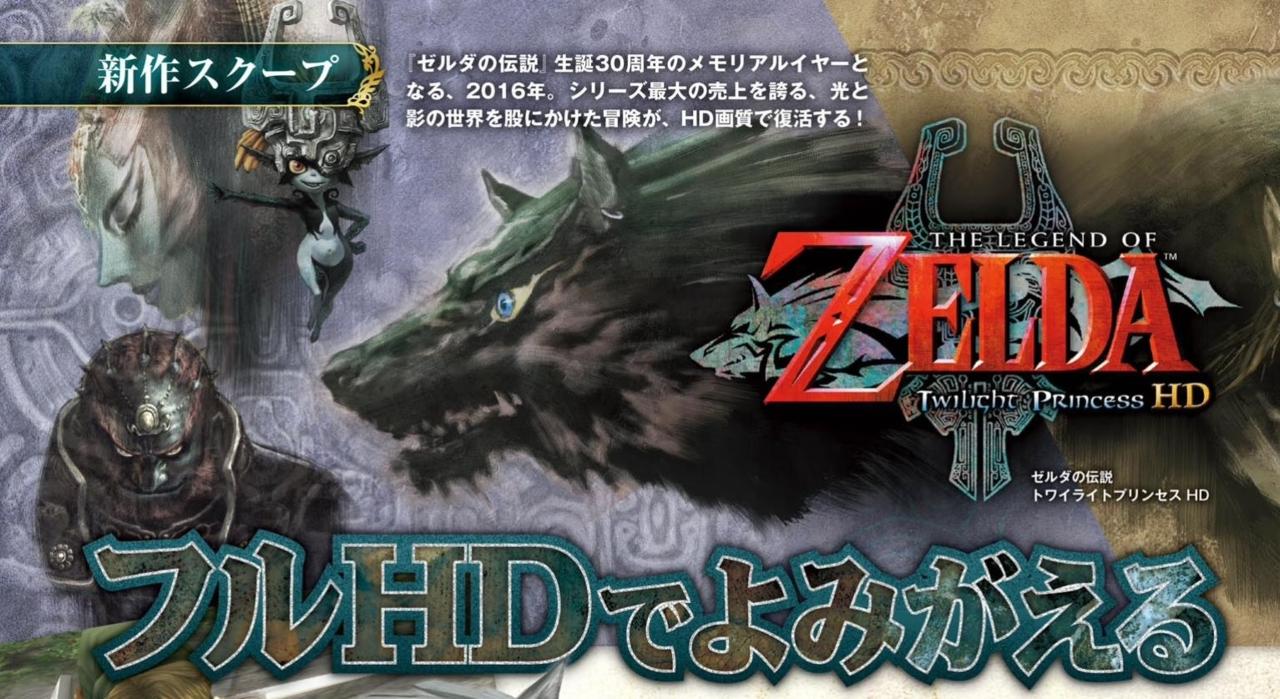 Famitsu Japanese video game magazine has a feature a HD re mastery of Twilight Princess, showcasing, character profiles,  art, and screenshots (via Nintendo Everything). There aren't any more new details as it appears, although Zelda Informer is waiting for a translation.
This is not just a visual upgrade for the remastered game it will include an Amiibo featuring Wolf Link and his impish partner Midna. Which will work with the other Legend of Zelda Amiibo that are currently available.  Reggie Fils-Aime (Nintendo of America president) has said that Twilight Princess progress current saved on Amiibo toys can be transferred to the The Legend of Zelda game coming out on the Wii U.
You can pre-order The Legend of Zelda: Twilight Princess HD now. The Legend of Zelda franchise's will have his its 30th anniversary this year, so expect to hear more announcements soon, Skyward Sword?
Let us know what you think in the comments below!