In 2015 Game Publishers spent around $630M on TV ads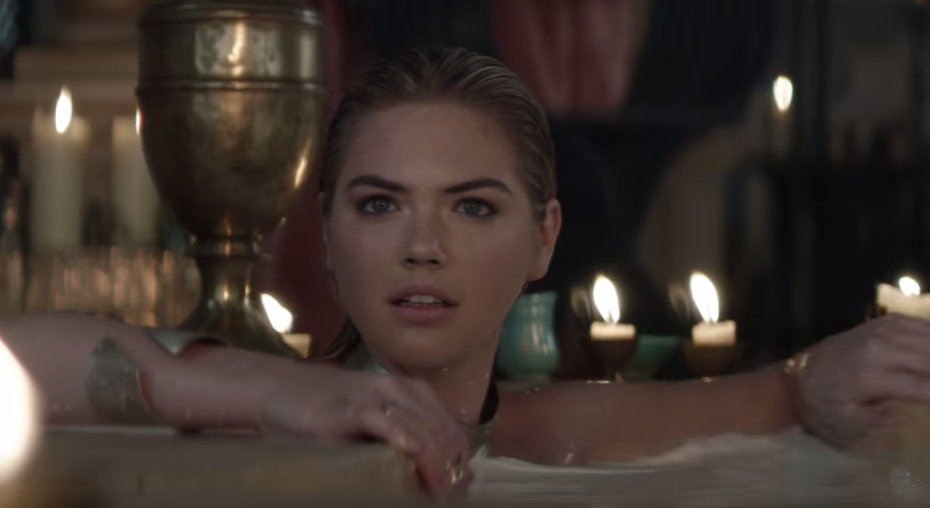 One way game publisher reached their audience in 2015 was through television ads, a lot of them.
Between 2014 and 2015 the amount spent on Ads for video games increase by 47 percent, according to iSpot.tv's data. An estimated value of $629.2 million was spent on 406 different spots based on 65 brands. This resulted in about 250 million video game commercials in 2016. That up from the $427.4 million  spent on 298 different spots based on 52 brands, resulting in 154 million commercials.
Supercell bet big with there title Clash of Clans. They spent an estimated $3 million on a single day TV ad placement. There estimated media value is %59.8 million which was a result of 29 unique commercials that ran through out the year.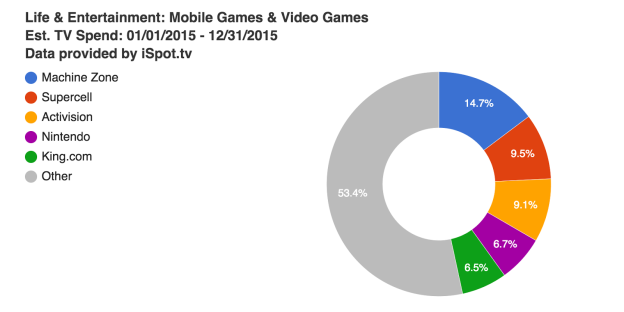 Activision increased its TV spending from $43.2 million in 2014 to $57.5 million in 2015 making it the number one spender on TV ads. Activision had two significant releases, Call of Duty: Black Ops III and Destiny: The Taken King. An estimated $30 million was spent solely on Call of Duty III.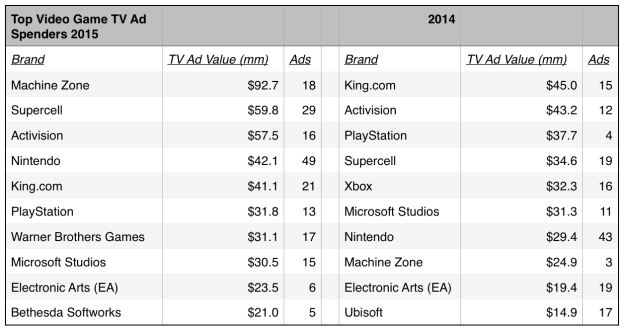 About half of the 2015 budget was spent during the last four months of the year ($329 million).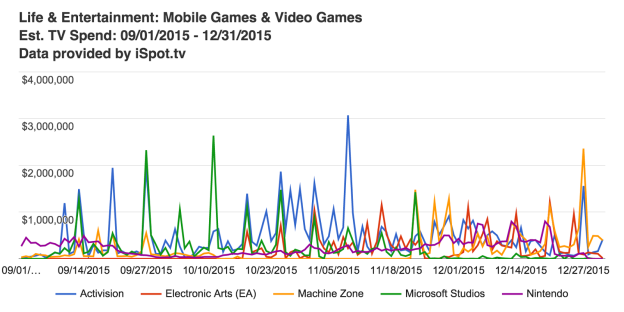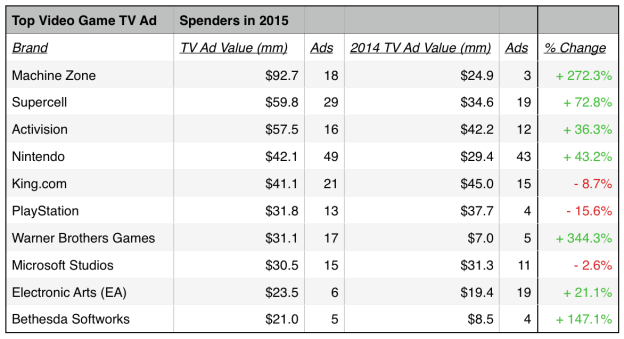 Fallout 4 and Call of Duty: Black Ops III spent heavily on advertising during televised sporting events, rought 3/4 of their TV ads  were doing sport shows.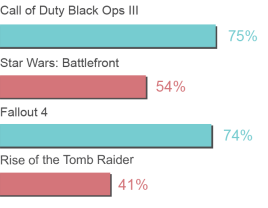 The winner video games ad this year
Machine Zone's Game of War ad campaign featuring Kate Upton was the most widely seen TV ad campaign. It accounted for about 10% of the 2016 ad budget. The game maker placed 5 different version across national televisions with an estimated value of $61 million.