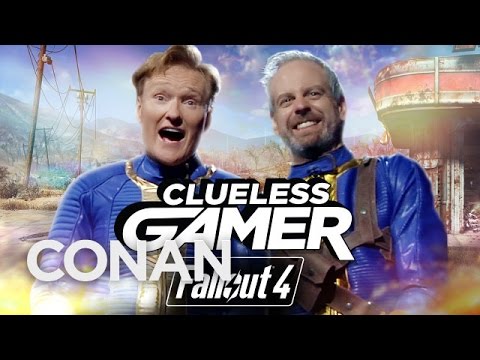 Clueless Gamer: "Fallout 4"
Conan O'Brien is funny as ever in his clueless gamer skit.  This time they are talking about Fallout 4.  They are fully dressed up and decked out in all of their Fallout gear.  They play through some of the game while Conan is commenting in his typical humorous way.  Conan adds in his point of view with his comedy twist.
Conan doing a sketch on Fallout 4 is a testament of the popularity of the game.  The excitement of the game has far reaches through different types of media.  Many people will be playing the game when it's out.  I have a feeling some lost time from work is inevitable with everyone wanting to quench their thirst playing the game those first couple of days when it comes out.
Check out the video below showing Conan in all his glory.